Please note :
Registration and abstract submission are closed ! 
December 13-14, 2021
Conference location has changed
New location is : 
The international Convention Center – ICC Jerusalem, previously known as Binyanei Hauma 
Dear Colleagues,
On behalf of the Local Organizing and Scientific Committees, it is our great pleasure to invite you to participate in the 19th Israel Materials Engineering Conference (IMEC2021), to be held in Tel-Aviv on December 13–14, 2021. This internationally recognized vibrant conference is the 19th installment of an ongoing series, first held in 1981. It is the central conference of the materials community in Israel, combining fundamental and applied research. It brings together academia, research institutes, industry, investors, non-government organizations, and government representatives to exchange information, consolidate joint research programs, and discuss commercial endeavors and future opportunities.
The conference will attempt to reflect the recent breakthroughs in the field. It will cover a broad range of topics, including nanomaterials, biomaterials, materials for energy systems, cleantech, advanced characterization techniques, and more.
The broad coverage by IMEC2021 should provide scientific inspiration and stimulation to an interdisciplinary audience, including materials, mechanical, electrical, chemical, aeronautical, biomedical, environmental, and nuclear engineers, as well as chemists,physicists, archaeologists, and professionals in life sciences and medicine. Each day, several plenary presentations will be given by internationally renowned scientists discussing novel classes of materials and advanced characterization techniques, emphasizing their role in global development. We are both honored and proud of the distinguished guest speakers from abroad that have confirmed their participation in IMEC2021! The conference will also include specialized topical sessions, poster sessions, and a commercial exhibition. 
The commercial exhibition will feature the latest equipment, materials, and services available in Israel. The Local Organizing Committee made sure to enable a large exhibition venue with modern facilities and sufficient opportunities for interaction. We also decided to subsidize the registration fees for students, making it easier for them to attend. Exhibitors and sponsors are invited to contact us or the conference secretariat in order to learn more about possible contributions to the conference.
We hope to have the honor of welcoming you to IMEC2021.
Note: The conference will be taken place as a "face-to-face" mode and thus will be conducted under "TAV YAROK" and updated COVID19 instructions.
FOR ADDITIONAL INFORMATION EXHIBITORS OR SPONSORS 
Notice: Deadlines Extended
IMPORTANT DATES :
| | |
| --- | --- |
| New Deadliness |   |
|   |   |
| November 18th, 2021 | Last and final Deadline for abstract submition.   |
| December 12 th | Mid Rate will expire |
| Dec. 13-14, 2021 | IMEC2021 Conference  |
Sincerely yours,
Professor Shachar Richter
Chairman
Dr. Noa Lachaman, Prof. Brian Rosen, Professor Yosi Shacham
Local Organizing Committee
Conference organizers- Mantver ltd. 
| | |
| --- | --- |
| Ulyana Shimanovich | WIS |
| Maytal Caspary Toroker | Tech |
| Guy Makov | BGU |
| Ilan Goldfarb | TAU |
| Shachar Richter | TAU |
| Doron Naveh | BIU |
| Alexander Strikovsky  | Intel |
| Rakefet Ofek Almog | Azrieli College |
| Mirit Sharabi | Ariel |
| Shmuel Kening | Shenkar College |
| Eitan Tiferet | AEAI/NRCN |
| Amnon Shirizly | Rafael |
| Malki Pinkas | NRCN |
| Zev Miller | IAI |
| Lioz Etgar | HUJI |
| Rami Cohen | Elbit/Elop |
| Ronen Verker | SNRC |
Local Organizing Committee
Shachar Richter
Brian Rosen
Noa Lachman-Senesh
Yosi Shacham 
Plenary 1 - Noam Eliaz - Tel Aviv Univesity
Towards Additive Manufacturing of Novel Aluminum-Based Self-Healing Metal Matrix Composites by Directed Energy Deposition (DED)
Session 1 - Materials for Energy I
Session chair:
Doron Urbach
Title

Speaker

TIME

Anharmonic semiconductors - Lessons Learned from Halide perovskites

Omer Yaffe
Weizmann Institute of Science

11:00-11:20

Buckling and tolerance in semiconductors perovskite CsPbBr_3 nanostructures 

Yehonadav Bekenstein
Technion

11:20-11:40

Spatial External Luminescence Efficiency of Perovskite Solar Cells

MorFiegenbaum-Raz
Tel Aviv University

11:40-11:55

Coexisting multiple glassy phases with different compositions in NFA-based Organic solar cells

Oded Nahor
Technion

11:55-12:10

Nanostructured engineering of electrodes for solid oxide fuel cells using ink-jet printing

Rahumi Or
Ariel University

12:10-12:25

Low dimensional perovskite and their applications in photovoltaic cells, nanostructures and semitransparency 

Lioz Etgar
The Hebrew University of Jerusalem

12:25-12:45

MoS2-based Nanocomposites for Water Decontamination

Ines Zucker
Tel Aviv University

12:45-13:05
Session 2 - 2D Materials I
Session chairs:
Doron Naveh , Ariel Ismach
Title
Speaker
TIME

A place where everyone matters – interfaces in functional nanostructures

Maya Bar-Sadan
Ben-Gurion University of the Negev

11:00-11:20

Interlayer electronic transport in bilayer graphene systems

Elad Koren
Technion

11:20-11:40

Spaghetti and lasagne: the cooking of 1D and 2D nanomaterials

Daniel Gilbert Nessim
Bar Ilan University

11:40-11:55

Metal-Organic Chemical Vapor Deposition of Wafer-Scale and Carbon- Free WS2 Atomic Layers

Assael Cohen
Tel Aviv University

11:55-12:10

Graphene-based Conformal Coating: How to Avoid Hot Spots?

Avia Ohayon-Lavi
Ben-Gurion University of the Negev

12:10-12:25

Heat transfer in Graphene foams

Assaf Ya'akobovich
Ben-Gurion University of the Negev

12:25-12:45

The Fascinating Frictional Properties of Layered Materials

Oded Hod
Tel Aviv University

12:45-13:05
Session 3 - Additive Manufacturing I (Metals)
Session chairs:
TBAAmnon Shirizly , Eitan Tiferet
 

 

 

Title

Speaker

TIME

      A study of pre-heating stages in electron beam melting

Gennady Ziskind
Ben-Gurion University of the Negev

11:00-11:20

      Residual stress and texture characterization of curved parts in SLM and EBM additive manufactured Ti-6wt%Al-4wt%V tubes

Elad Caspi

11:20-11:40

Effect of roughness on energy absorption in AM Ti6Al4V thin walled cylinders

Shmuel Osovski
Technion

11:40-12:00

Leveraging additive manufacturing process simulation to meet contradicting geometrical requirements

Roman Bendersky
RAFAEL

12:00-12:15

The influence of Electrochemically Charged Hydrogen on the Mechanical behavior of Electron Beam Melting (EBM) and Wrought Ti-6Al-4V using the Small Punch Test (SPT)

Noa Lulu-Bitton
Tel Aviv University / NCRN

12:15-12:30

Novel Thermotopographic Analysis of Electron Beam Additive Manufacturing Process Using Stock Arcam Q20 Plus

Yaron Ganor
Rotem

12:30-12:45

Mechanical Properties, Metallurgical Characteristics and Anisotropy of Additive Manufacturing of 316L

Daniel Moreno
Beth Shemesh Engines LTD

12:45-13:00
Session 4 - Analytical Techniques
Session chairs:
Yaron Kauffmann , Atzmon Vakahi
   Title
Speaker
TIME

Combined Chemical & Electrical Analyses of Hetero-Structures:  Past, Present, Future

Hagai Cohen
Weizmann Institute of Science

11:00-11:20

Unambiguous structure determination of intermetallics using electron crystallography methods

Louisa Meshi
Ben-Gurion University of the Negev

11:20-11:40

Spiky Gold Nanostructures

Aleksei Solomonov
Weizmann Institute of Science

11:40-11:55

Unraveling the rate of the reverse martensitic transformation: A microsecond-scale time-resolved X-ray diffraction study

Assaf Dana
Technion

11:55-12:10

Advanced Imaging and Analysis of Inorganic-Organic Hybrid Nano-Structures Fabricated via Sequential Infiltration Synthesis

Maya Barzilay
Technion

12:10-12:25

Opportunities at the new Soreq accelerator facility neutron source

Arik Kreisel
Nuclear research center

12:25-12:45

Characterization of Nanostructured Alloys with FIB Tomography 

Inna Popov
The Hebrew University of Jerusalem

12:45-13:05
Session 5 - Corrosion & Coating
Session chairs:
Yair Ein Eli
Tal Kaufman 
   Title
Speaker
TIME

Corrosion resistance and catalytic activity of nanocrystalline alloys of molybdenum and tantalum carbide

Brian Rosen
Tel Aviv University

11:00-11:20

A fascinating journey into the world of corrosion: New book "Corrosion: monitoring, control, and prevention"

Alec Groysman
Technion

11:20-11:40

Hydrogen Induced Degradation of Electrochemically Charged Electron Beam Melted (EBM) and Wrought Ti-6Al-4V Alloys

Nissim Navi
NCRN

11:40-12:00

Effect of Plasma electrolytic oxidation treatment on corrosion behavior of AZ91D, AM50, AE42 and MRI 230D magnesium alloys 

Barbara Kazanski
Azrieli College of Engineering

12:00-12:15

A systematic deposition parameters study of boron carbide coatings onto aluminum substrates

 

Sharon Waichman

Rotem/NCRN

12:15-12:30

A One-Pot Universal Approach to Fabricate Lubricant-Infused Slippery Surfaces on Solid Substrates

Alexander Tesler

Friedrich-Alexander University

12:30-12:50

 
 
 
Session 6 - Materials for Energy II
Session chairs:
Lioz Etgar
   Title
Speaker
TIME
Daniel Grave
Ben-Gurion University of the Negev

14:30-14:50

Design of Aerogel-based Electrocatalysts for Oxygen Reduction Rection in Fuel Cells

Lior Elbaz
Bar Ilan University

14:50-15:10

Graphite-GnP-salt composite: Thermal properties enhancement for energy storage applications

Adi Lavi

15:10-15:25

Methanol conversion to hydrogen on copper surfaces: A molecular level study

Roey Ben David
Weizmann Institute of Science

15:25-15:40

Assembly of a MOF Membrane on Solid Electrocatalyst: Molecular-Level Control Over Heterogeneous CO2 Reduction

Subhabrata Mukhopadhyay
Ben-Gurion University of the Negev

 

15:40-15:55

Carbon Nitride Layers as Light-Harvesting Semiconductors for Photoelectrochemical Cells

Menny Shalom
Ben-Gurion University of the Negev

15:55-16:15

IR Nanospectroscopy Measurements Uncover Structure-Reactivity Correlations in Catalytic Nanostructures 

Elad Gross
The Hebrew University of Jerusalem

16:15-16:35
Session 7 - 2D Materials II
Session chairs:
Doron Naveh, Ariel Ismach
   Title
Speaker
TIME

The influence of global and local magnetism on optical properties of two-dimensional semiconductors

Efrat Lifshitz
Technion

14:30-14:50

Effects of non-uniform strain in transition-metal dichalcogenides

 

Moshe Harats
Ben-Gurion University of the Negev

14:50-15:10

Asymmetric "misfit" nanotubes: Chemical affinity outwits the entropy at high-temperature solid-state reactions 

M.B. Sreedhara
Weizmann Institute of Science

15:10-15:25

Molten Salt-Assisted Exfoliation of Graphite to Graphene:  A Mechanistic Study

Michael Pyrikov
Ben-Gurion University of the Negev 

15:25-15:40

Study of 2D Alloys Bi2Se(3-x)Sx Optical and Optoelectronic Properties

 Michal Poplinger
Bar Ilan University 

15:40-15:55

Electrical Contact Resistance to Atomically Thin Semiconductors

Eilam Yalon
Technion

15:55-16:15

"Slide-Tronics"

Moshe Ben-Shalom
Tel Aviv University

16:20-16:35
Session 8 - Oxides and Engineered Quantum Materials
Session chairs:
Yoram Dagan , Shmulik Hayun
   Title
Speaker
TIME

Surface state at BaSnO3 evidenced by angle-resolved photoemission spectroscopy and ab initio calculations

Muntaser Naamneh
Ben-Gurion University of the Negev

14:30-14:50

Imaging the magnetic landscape in a superconductor-correlated insulator alternate stacking 4Hb-TaS2

Beena Kalisky
Bar Ilan University

14:50-15:10

Strain glass properties in Sm doped ceria 

Anna Lavie
Weizmann Institute of Science

15:10-15:25

Water adsorption and oxidation in the Th1-xUxO2 system

Lee Shelly
Ben-Gurion University of the Negev / NCRN

15:25-15:40

On the stability of MXene in aqueous colloidal suspensions

Maxim Sokol
Tel Aviv University

15:40-16:00

Processing and properties of transparent ceramics by high-pressure spark plasma sintering

Barak Ratzker
Ben-Gurion University of the Negev

16:00-16:15

Oxide interfaces and device building blocks for oxide electronics

Lior Kornblum
Technion

16:15-16:35

MeV Proton induced radiation damage in tungsten and tantalum

Inbal Segev Gavish
Technion

16:35-16:50
Session 9 - Metallurgy and Processing
Session chairs:
Louisa Meshi , Nachum Frage
   Title
Speaker
TIME

Thermochemistry of High Entropy Alloys

Shmuel Hayun
Ben-Gurion University of the Negev

14:30-14:50

The role of grain and interphase boundaries in nucleation-controlled plasticity

Eugen Rabkin
Technion

14:50-15:10

Solid-state dewetting synthesis of Nickel-Platinum nanoparticles

Mor Levi
Technion

15:10-15:25

Comprehensive study of phase transitions in Al0.5CoCrFeNi high-entropy alloy at intermediate temperatures (400 ≤ T ≤ 900℃)

Einat Strumza
Ben-Gurion University of the Negev

15:25-15:40

Emerging Opportunities in the Fields of Metallurgy and Processing

Itamar Gutman
Rafael

15:40-16:00

TBA

Eyal Yahel
Kamag

16:00-16:20

Fabricating Periodic Nanowire Arrays with Alternating Compositions and Structures Fabricated using a Simultaneous Nanowire Formation Step

Ofer Burg
The Hebrew University of Jerusalem

16:20-16:35
Session 10 - Additive Manufacturing II (metals)
Session chairs:
Amnon Shirizly
   Title
Speaker
TIME

Development of generic parameters for additive manufacturing (AM) of Ti-alloys and 316L SS by powder bed electron beam melting (EBM) method

 

Eitan Tiferet
NRCN, Rotem Ind, AEAI

14:30-14:50

Additive Manufacturing in Biomedical Applications

Galit Katarivas Levy
Ben-Gurion University of the Negev

14:50-15:10

Compositionally graded SS316 to C300 Maraging steel using additive manufacturing

Adi Ben-Artzy
Ben-Gurion University of the Negev / Berekely

15:10-15:30

Additive manufacturing of high entropy alloy WTaMoNbV produced by SLM process using elemental powder mixture

Tomer Ron
Ben-Gurion University of the Negev

15:30-15:45

Additively manufactured Ti-6Al-4V lattice infiltrated with biodegradable Zn-base alloy as a hybrid structure for osseointegrated implants 

Noa Gabay
Ben-Gurion University of the Negev

16:00-16:15

Pushing LPBF the the edge - the boundaries between design and manufacturing

Yuval Gale
IAI

16:15-16:30
Happy hour, poster session and undergraduate projects flash session
Plenary 3 - Uri Banin - The Hebrew University
Colloidal Semiconductor Nanocrystals: From Artificial Atoms to Artififical Molecules
Plenary 4 - Lia Addadi- Weizmann Institute of Science
Biogenic nano-scale mirrors and light scatterers, built of organic crystals, and engineered to fulfill optical functions
Session 11 - Soft matter and Bio materials I
Session chairs:
Jacob Klein , Alejandro Sosnik
   Title
Speaker
TIME

Peptides assemblies as a versatile platform for enhancing the functionality of biomaterials ``

Hanna Rapaport
Ben-Gurion University of the Negev

11:00-11:20

Where plants meet material science: "bio-facturing" cellulose fibers with tailored properties

Filipe Natalio
Weizmann Institute of Science   

11:20-11:40

TUNING THE SIZE AND COMPOSITION OF NANOHYDROGELS USING A "PHANTOM MONOMER" FOR BIOLOGICAL APPLICATIONS. 

Gerardo Byk
Bar Ilan University

11:40-11:55

Hierarchical Assembly Pathways of Spermine-Induced Tubulin Conical-Spiral Architectures

Yael Levi-Kalisman
The Hebrew University of Jerusalem

11:55-12:10

Mechanical Regulation of the Cytotoxic Activity of Natural Killer Cells

Lital Mordechay
BIU/BGU

12:10-12:25

Dynamic and stimuli-responsive protein constructs via interfacial engineering

Eyal Golub
Bar Ilan University

12:25-12:45

Proteins as a Game changer in Biomaterials

Luai Khoury
Technion

12:45-13:05
Session 12 - Polymers and Composites
Session chairs:
Roy Shenhar , Shmuel Kenig
   Title
Speaker
TIME

Compression-enhanced thermal conductivity of polymer composites 

Oren Regev
Ben-Gurion University of the Negev

11:00-11:20

Enhancing the mechanical properties of polymers via metal-ligand interactions

Yuval Vidavskyn
Nuclear research center

11:20-11:35

Polymer- metal oxide nanocomposites and nanostructures via vapor-phase based growth within polymers

Tamar Segal-Perets
Technion

11:35-11:55

Short Fibers Polymer Matrix Composites (PMCs) Micro-Thermo-Mechanical Material Parametric Optimization

Omri Yannay
Ansys

11:55-12:10

Surface functionalization of textile as a tool for fabrication of smart fabrics

Elizabeth Amir
Shenkar 

12:10-12:30

Infrared Irradiated Reversible Shape Memory Polymer Mechanisms

Ronen Verker
Nuclear research center

12:30-12:45

On the swelling of hydrogen-bond dominated polymer networks

Noy Cohen
Technion

12:45-13:05
Session 13 - Surfaces of Materials
Session chairs:
Ilan Goldfarb
   Title
Speaker
TIME

Tracking the microscopic pathways of molecule's accommodation on a metal surface

Igor Rahinov
The Open University

11:00-11:20

Bioinspired and Meta-Materials - the Nearest Future of the Materials Science and Engineering

Edward Bormashenko
Ariel University

11:20-11:40

Capping layers for SrVO3 films and their influence on the near-surface region

 Shaked Caspi

Technion

 

11:40-11:55

Surface Pyroelectricity and Piezoelectricity of Centrosymmetric Crystals

David Ehre
Weizmann Institute of Science   

11:55-12:10

Stability of cubic tin sulphide nanocrystals: role of ammonium chloride surfactant headgroups

 Ran Eitan Abutbul
Ben-Gurion University of the Negev

12:10-12:25

The physical and cellular mechanism of nano-crystals based color change in zebrafish

Dvir Gur
Weizmann Institute of Science   

12:25-12:45

Observing Electrochemical Reactions on Suspended Graphene: An Operando Kelvin Probe Force Microscopy Approach

Eren Baran
Weizmann Institute of Science   

12:45-13:05
Session 14 - Additive Manufacturing (General)
Session chairs:
Noam Eliaz
   Title

Speaker
TIME

The perks of using fused filament fabrication in polymer matrix composites processing

Noa Lachamn
Tel Aviv University

11:00-11:20

Towards Smart Flexible Batteries

Diana Golodnitzki
Tel Aviv University

11:20-11:40

THE GUTENBERG-WRITE FUTURE

With 3D composite printing into aerospace structures

Rotem Almany

Elbit

11:40-12:00

Long-term stabilized amorphous calcium carbonate (ACC) as an ink for bio-inspired 3D printing

Hadar Shaked

Technion

12:00-12:15

Additive Manufacturing of 3D Wooden Structures

Doron Kam
The Hebrew University of Jerusalem

12:15-12:30

Particle-Free inks for 3D printing Dense Ceramic Structures by DLP

Tamar Rozental
The Hebrew University of Jerusalem

12:30-12:45

 
 
 
Session 15 - Computational and Theory
Session chairs:
Leeor Kronik , Maytal Caspary Toroker
   Title

Speaker

TIME

Performance of modified MP2 methods for solids

Tamar Goldzak Mizrachi
Bar Ilan University

11:00-11:20

Approaches for controlling the mechanism of molecular catalysts towards ORR

Ilya Grinberg
Bar Ilan University

11:20-11:40

Materials Modelling of π-Phase Monochalcogenide semiconductors

Guy Makov
Ben-Gurion University of the Negev

11:40-12:00

The Effect of Cluster Size on the Intra-Cluster Ionic Polymerization Process

Tamar Stein

12:00-12:20

Flexoelectricity and Ferroelectric Domain Walls: Landau Theory from Density-Functional Theory Calculations

Oswaldo Dieguez
Tel Aviv University

12:20-12:40

Computational studies of structure, composition, and electrochemical behavior of Li-ion battery components

Dan Thomas Major
Bar Ilan University

12:40-13:00
Session 16 - Soft matter and Bio materials II
Session chairs:
Jacob Klein, Alejandro Sosnik
   Title
Speaker
TIME

Self-assembly phenomenon in biomaterials science

Ulyana Shimanovich
Weizmann Institute of Science

14:30-14:50

A multiscale study of bacterial biofilms. From isolated components to multicellular organisms

Liraz Chai
The Hebrew University of Jerusalem

14:50-15:10

A study of the SARS CoV-2 Spike protein adsorption on to various surfaces 

Daniela Dobrynin
Technion

15:10-15:25

Dynamic Surface-Layer Coiled Coil Proteins Processing Analog-to-Digital Information

 

Guillaume Le Saux
Ben- Gurion Yniversity

of the Negev

15:25-15:40

The influence of flexible mechanical constraints on the swelling of gels

Michal Levin
Technion

15:40-16:00

Designing New Bioinspired 3D Nanostructure for Biological Applications

Lihi Adler-Abramovich
Tel Aviv University

16:00-16:20

Cell Mechanomics for Precision Nanomedicine in Cancer

Ofra Benny
The Hebrew University of Jerusalem

16:20-16:40
Session 17 - Magnetic and Electronic Materials
Session chairs:
Rakefet Ofek Almog , Alexander Strikovsky
   Title
Speaker
TIME

TUNING RESISTIVE SWITCHING IN ENGINEERED MOTT INSULATORS

Yoav Kalcheim
Technion

14:30-14:50

Controlling the Helicity of Aromatic Materials

Ori Gidron
The Hebrew University of Jerusalem

14:50-15:10

Nanostructure effects in piezoelectric semiconductors and related magneto-semiconductor composites 

Yonatan Calahorra
Technion

15:10-15:30

Non-classical electrostriction: current understanding and potential applications

Igor Lubomirsky
Weizmann Institute of Science

15:30-15:50

Characterization of ZnO Nanostructures Decorated with Noble Metal Nano Particles

Rakefet Ofek Almog
Azrieli College of Engineering

15:50-16:05

 

Package Materials & Processes for High-Speed IO – A Review

Ran Manor
NVIDIA

16:05-16:25

Exploiting compositional variations in epitaxial Permalloy-silicide nanostructures on silicon to affect their magnetic properties

Anjan Bhukta
Tel Aviv University

16:25-16:40
Session 18 - Mechanical and Structural Materials
Session chairs:
Mirit Sharabi,Dan Mordehai
   Title
Speaker
TIME
Hierarchical interfaces as fracture propagation traps in natural layered com
posites
Daniel Wagner
Weizmann Institute of Science

14:30-14:50

Macro to micro in fracture –  from macroscopic cleavage energy to atomistic bond breaking mechanisms

Dov Sherman
Tel Aviv University

14:50-15:10

A polarized micro-Raman study of necked epoxy fibers

XiaoMeng Sui
Weizmann Institute of Science

15:10-15:25

Extracellular Matrix Mechanics and Disease States

Joshua M. Grolman
Technion

15:25-15:45

Tracking twin boundary jerky motion at nanometer and microsecond scales

Emil Bronstein
Technion

15:45-16:00

Plant wings as biocomposites

Benny Bar on
Ben-Gurion University of the Negev

16:00-16:20

Complex hierarchical biominerals are the result of differential facet growth of a simple habit

Emanuel Avrahami
Weizmann Institute of Science

16:20-16:35

Polymer beads as interfacial obstacles in fibre composites

Carol Rodricks
Weizmann Institute of Science

16:35-16:50
Session 19 - Materials for Optics
Session chairs:
Tal Ellenbogen, Rami Cohen
   Title
Speaker
TIME

Heralded spectroscopy reveals exciton-exciton correlations in single colloidal nanocrystals

Dan Oron
Weizmann Institute of Science

14:30-14:50

"Polarization Origin of Photoconductivity in MAPbI3 Thin Films

Cecile Saguy

Technion

14:50-15:05

Superfluorescence in perovskite superlattices triggered by free electrons

Orr Be'er
Technion

15:05-15:20

Cathodoluminescence Nanoscopy of Plasmonic Structures

Adi Salomon
Bar Ilan University

15:20-15:40

Broadband Emission from Metal-Halide Perovskites – Towards Light Emitting Diodes

Ido Hadar
The Hebrew University of Jerusalem

15:40-16:00

Challenges in the design of Electro-Optics parts, using AM (additive manufacturing) of aluminum

Yoav Dias
Elbit

16:00-16:20

Plasmonic cavities and individual quantum emitters in the strong coupling limit

Ora Biton
Weizmann Institute of Science

16:20-16:35
Session 20-Materials for Defense and Security
Session chairs:
Orna Bruer, Michaek Gozin
   Title
Speaker
TIME

Materials for Defense

 

14:30-14:50

"Combustion of Boron-Water-AN Solid Propellants

Yinon Yavor

Afeka College

14:50-15:10

 The 

 Plant Age; Materials for the future
Oded Shoseyov
Hebrew University

15:10-15:30

 
 

15:30-15:45

 

IMPACT RESPONSE OF THERMOREVERSIBLE METHYLCELLULOSE HYDROGELS
Daniel Rittel


Technion

15:45-16:05

Design Considerations in Energetic Materials Compatibility: Imbuing Service- Long Robustness of Weapon System Attributes

Eran Tuval
IDF/Aegisium

16:05-16:25

 

Compounding and 3D Printing of a Tailored Electromagnetic Radiation Absorber
Matan Levin
Technion/Rafael 

16:25-16:40
Plenary 5 -Yaniv Geblstein- Ben Gurion University ; Poster prizes and concluding remarks
Development of highly efficient thermoelectric materials and devices
---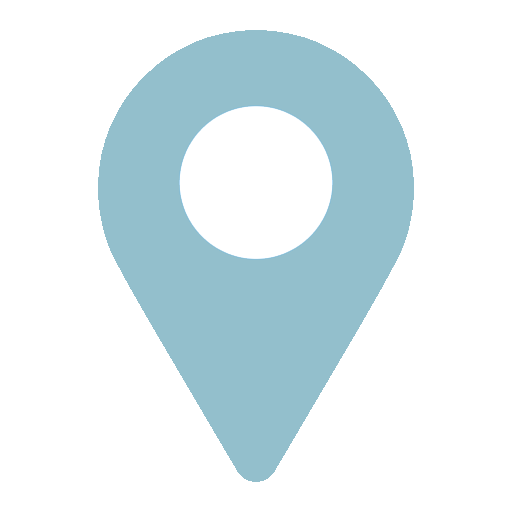 Click here for details about: 
The international Convention Center – ICC Jerusalem, previously known as Binyanei Hauma